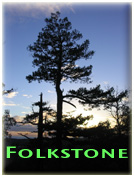 ---



Anatomist
A Human Anatomy
---
Academic Institutions

---

Index

---

An extensive list from MedWeb of medical schools and centers around the world.

A long list of world-wide medical school gopher sites.

Cornell University has placed some its course information on-line, as well, they have provided a list of anatomy-related sites to explore.

This guide is intended for Duke undergraduates who are making decisions about their majors and course selections as they relate to career preparation in the health professions and natural sciences.

An information centre for the University and some of its projects.

The site for information on the College's courses and faculty. It offers links to resources for neuroscience images and computational neuroscience information.

School of Osteopathic Medicine information regarding curriculum, requirements, faculty, etc.

A listing of courses offered in Spring '95 through the CDE. Anatomy courses are made available through the Dept. of Kinesiology.

A very thorough page from the University on their curriculum and offers links to medical information on WWW.

This site is presently under construction, but does have links to course information, requirements and faculty.

The University College London's site for information available concerning courses, on-going research, faculty and upcoming events.

The University of Florida has placed on-line the highlights of certain anatomy courses and their approach to teaching the subject. An interesting look at the innovations of teaching anatomy.

You will find some information about the department, staff, research projects and other related items. This page is also available in Swedish.

University information regarding faculty and availble courses.

A very sparse site with only three links to departmental information.

An information resource for those interested in the College's Dept. of Medicine.

A new page from the University about courses and faculty.